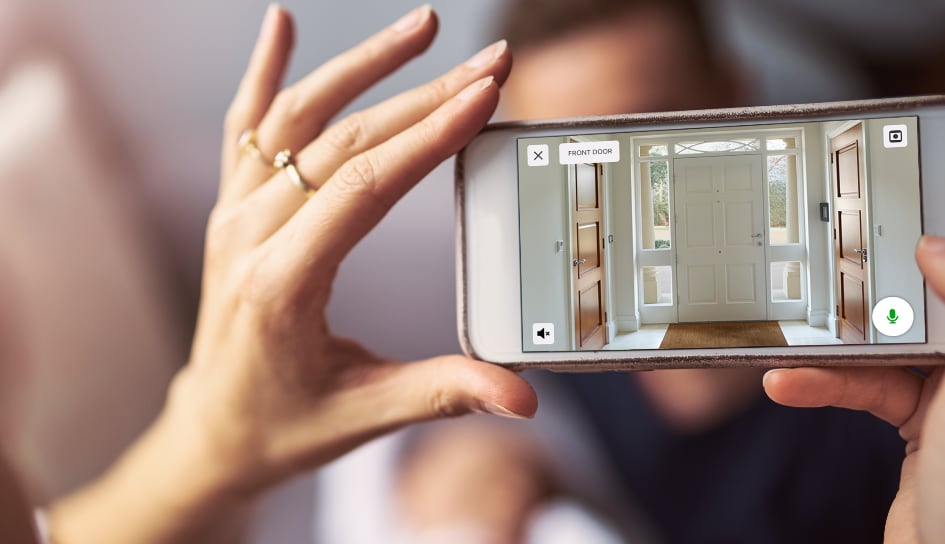 Are Smart Locks Worth It In Yakima
Have you thought about upgrading the locks at your home? You can stick with regular key locks and secure your doors like normal. With that being said, if you want the most advanced solution, you should consider installing a smart locking solution that can connect with your security system.
You may be asking this question: Are smart locks worth it in Yakima? Or are you wasting your hard-earned money on needlessly confusing products?
Traditional Locks Compared to Smart Locks in Yakima
When evaluating locking systems, you have a multitude of options. However, you will find that most doors are protected by either a handle lock and a key deadbolt, a deadbolt with keypad, or a smart locking system. Engage a conventional deadbolt, and a metal bolt enters past a strike plate on the door frame. The bolts are sometimes a door handle lock that's spring-operated, which means the door is more difficult to force open with a an instrument such as a crowbar. If you would rather not mess with a key, you have the option of getting a keypad system that activates the bolt with the use of a 3- or 4-number code.
Smart locks are connected devices that serve as a modern substitution for your traditional handle and deadbolt locks. Similar to touchpad solution, you punch in a PIN code to open the door. However, when using a smart lock, you get to integrate with your Wi-Fi or home security system to do more. With the help of a simple mobile app, you are given the chance to:
● Remotely lock and unlock your door
● Create unique keycodes for family members and friends
● Be notified through a phone text in the event someone unlocks the door
● Program short-term PIN numbers for visitors
In Which Circumstances Are Smart Locks Worth It In Yakima?
If you just want to use a single or maybe two smart locks instead of ordinary locks, you might be unsure if they are worth the effort. It might be nice to remotely unlock your doors, but it really depends on the make or model of how dependable and functional they will be. When installing a stand-alone unit, be certain that your smart lock uses 128-bit encryption and is operated with a mobile application that is updated often.
But you should know, the true power in a smart locking system comes when integrating it with your property's complete security package. This creates the ability of having your locks communicate with your additional security elements to increase your safety while making your life easier. For example, if your doorbell camera identifies a person approaching your front porch, your smart locks can click shut automatically. Or set geotracking on your phone's security app and automatically unlock your doors as you turn onto your driveway. You even have the option to program an alarm to sound if someone attempts to enter the incorrect PIN multiple times.
Essentially, a smart lock is worth it in Yakima if it's connected to your overall home security!
Reach Out Today To Get Smart Locks With Your Home Security System
If you want the top smart locks in Yakima -- along with a state-of-the-art residential security package -- reach out to Secure24 Alarm Systems. We will build the ideal design with all the components you need like locks, alarms, and cameras. Call (509) 240-9777 or complete the form on this page to get started.