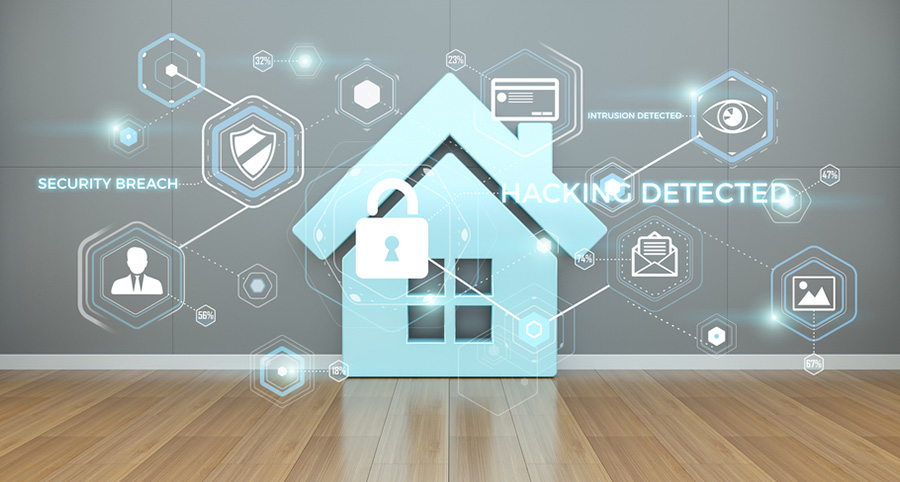 Is There A Reason To Be Concerned About Smart Home Hacking In Yakima?
In many ways, smart tools like surveillance equipment and video doorbells have boosted our home security. We can receive updates when someone arrives at our front porch, and we can even have video clips sent to us when dubious behavior is happening. Having devices we may interact with over the internet advises us to potential risks instantly. But there is one primary downside. The simple access we enjoy is also cracking a door open for online invasions.
Although you don't have to lay awake at night agonizing over smart home hacking in Yakima, you ought to be cognizant of the potential danger and implement a plan to circumvent it.
Ways To Prevent Smart Home Hacking
Practically anything is able to be linked to the internet these days - your home's security devices, light bulbs, and even your range. The drawback is that this creates more opportunities for cyber criminals to sneak into your network. That doesn't mean you have to forgo wireless home defense systems or other smart appliances. Instead, abide by these suggestions and do what you can to keep invaders away from your network.
Create hard-to-crack passwords: This is a must for any account, especially your home's wireless network. Use upper and lower casing and a blend of numbers, letters, and special characters. Don't use dates of birth, anniversaries, or anything else hackers could easily guess. A password fabricator will provide something completely random and a password management tool can assist you in tracking your different accounts.



Avoid default settings: When hooking up your new router, it will probably come with a preset password to get you started. Don't forget to update it. Hackers may have these default passwords too. Setting up your Wi-Fi network and home router correctly from day one is vital in keeping you secure.



Consider separate networks: Why include your smart fridge, your security sensors, and your work laptop on one network? Many routers allow you to set up a distinct guest network. Take advantage of it and protect personal information found on your laptop, desktop, and phone.



Install a firewall: Firewalls aren't just for commercial networks. They might also be integrated with your home network. Firewalls can watch your network's traffic and block questionable activity. You can begin with a router with a built-in firewall.



Use the most up-to-date encryption options and security protocols: If you have a new router, you might have the chance to utilize WPA3, the latest wireless security protocol. If that's not available, WPA2 with AES encryption will be sufficient. You ought to find home security devices that feature 128-bit or higher.



Be certain software and firmware is current: Keep your software and firmware up to date for all equipment, which includes your connected surveillance units. Many times, these updates will patch known issues and bolster your security.
Be Wary of Lower Quality Smart Home Equipment In Yakima
When choosing a reputable company like ADT, you'll discover that any security gaps in cameras or other devices are managed in a timely and appropriate manner. Other knock-off brands may not be so conscientious. Purchasing your video cameras, smart thermostat, video doorbell, and other components from a lone source like ADT is a wise choice. And getting all of your equipment connected at the same time will go a long way to ensuring seamless integration, operation, and security. It's also good to know that ADT Command, the central touchpad interface, utilizes two-way encryption when communicating with your connected equipment.
Design Your Own Yakima Wireless Home Security Package
Now that you have a better idea on how to keep your wireless network secure, you're ready to begin designing your own home defense system in Yakima. The security specialists at Secure24 Alarm Systems are ready to create the ideal package for your home. Call (509) 240-9777 or submit the form to upgrade your home's protection.