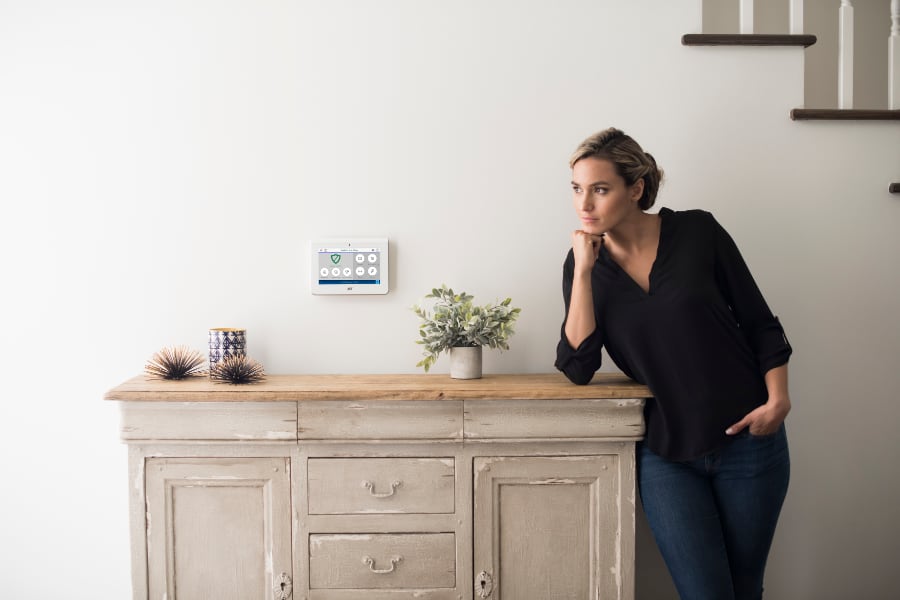 What Are The Next Steps After Your Home Security Alarms Go Off In Yakima?
A security system should safeguard your family. But what actually transpires in the event your home security alarms go off in Yakima? What should you do to ensure you and your loved ones are safe?
The first thing to do is not to panic. Know that your 24/7 monitoring professionals are always standing by to assist. Then proceed with the recommended actions to be prepared for any urgent situation.
Our Committed Professionals Are Focused On Your Safety
A security monitoring representative is instantly notified whenever your Yakima home security alarms go off. After a representative is informed, they will call you n a hurry to determine what caused your home's defense. Your system will go off due to a range of emergencies, including:
Criminal activity

Fire

Flooding

False alarm
In situations when the alarm was accidentally triggered—like forgetting that the motion sensors are turned on when you unlock a door— a monitoring specialist will call to ask if assistance is required. Provide your predetermined password, and they'll turn off the alarm.
If you have an urgent situation, your representative will send out your local emergency services, including law enforcement, firefighters, and medical professionals, to your property. They can also serve as the point of contact when nobody is home. Your monitoring team can also let first responders know which component was tripped, increasing their preparedness for what might be a dangerous situation. Then the agent will maintain a connection with you to keep you calm and inform you what you should do.
Steps to Take if Your Alarm Goes Off In Yakima
Being awoken in the dead of night to your alarm echoing through your house can be understandably frightening—particularly if you don't know why it's going off. The most beneficial thing you should do is stay as calm as possible and follow these steps:
Before anything else, move to a safe place. Round up your loved ones in an expeditious manner and get into a shielded space in the house or exit as quickly as possible. It's typical to have an urge to want to face the situation in your home, but this is not the best course of action. Instead, put a priority on attempting to keep yourself and your family secure and letting the authorities deal with the crisis.
Secondly, take advantage of your smartphone's convenient security app to keep connected with your monitoring agent. They'll notify responders who will be in transit to your property in a flash.
Finally, keep a persistent line of communication with your monitoring team and emergency responders. You have the ability to be conferenced in, so everyone is talking together. Or, if you can't speak directly to your emergency providers, you can still receive notifications through text messages. Even if your dealing with a false alarm, it's smart to keep adequately communicating with everyone involved so you will be prepared should an actual problem take place.
Get Protection For All Types of Emergencies in Yakima with Secure24 Alarm Systems
From burglary attempts to flooding, Secure24 Alarm Systems ensures you and your family are secured. With 24-hour monitoring, home automation, and entry-point sensors, your residence will turn into the secured refuge you've always wanted. Customize your ideal home security plan by submitting the form below or call (509) 240-9777 to take the first step toward a secure property.